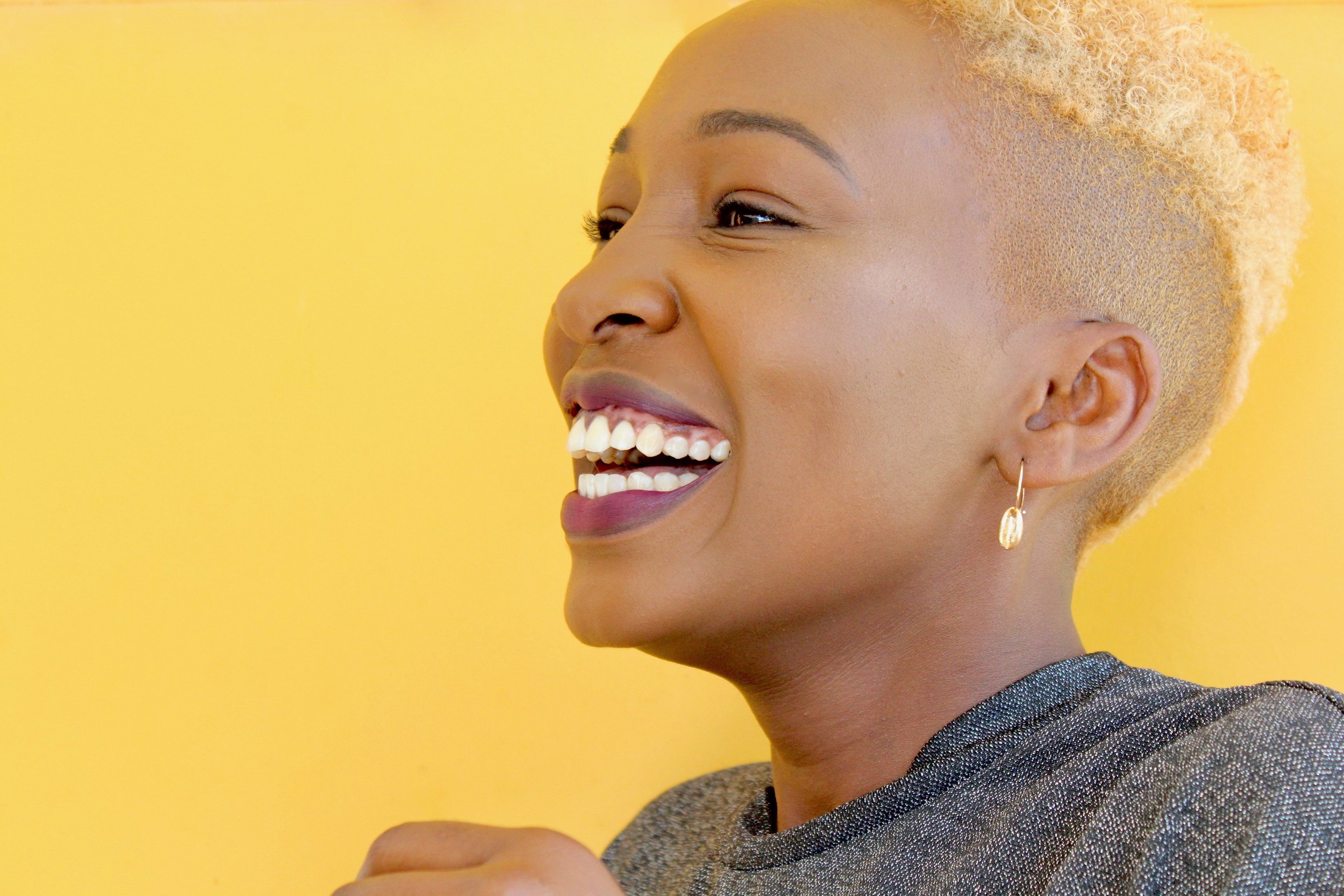 In a tight job market where attracting candidates and hiring talent is more difficult, one way to increase your ability to hire the best people is by refining the candidate experience.
Think about it, have you ever had a negative interview experience? Maybe the company and the process were disorganized, or the interviewer didn't seem to know what to ask or wasn't engaging. The experience a candidate has during the pre-screen and interview process impacts what they think about your brand and your company.
According to builtin.com, "the majority of candidates research a company before applying, and in doing so, they're seeking information about values (44%), culture (37%), employee testimonials (37%), why people work there (33%) and cultural diversity (20%)."
Think of it this way—build your recruiting marketing strategy as a way to reach and attract candidates AND a way to build your brand reputation. To do this, it first requires you to clarify and express your core values, culture, value proposition and testimonials in writing.
You can then use these marketing pieces and practices internally as a way to build culture, and externally to expand your identity in the marketplace. It also helps you give candidates what they want at the beginning of the process, which is more information on company culture, values and testimonials. And this helps attract them to apply with you.
When creating a candidate experience, think less about technology and more about what is typically labeled "soft skills." For example, while it might be easier to send a calendar link for a candidate to schedule an interview time, this can feel impersonal. When I first started executive recruiting, I used my calendar link, but when I started to think about my personal identity, I decided I was better represented by coordinating the interviews myself and taking the load off the candidate. I wanted my candidates to know that I cared about their concerns and their schedule, and that I would take care of them.
What I have found is that if they know I will take care of them on the front end, they can be assured I will take care of them throughout the entire placement process.
Notice when you are relying on technology for leverage and where you might insert a more personal touch so your candidates feel cared for regardless of whether they get the interview or the job.
Another key component that will help you gain trust with your candidate is to respect their time. Here's how you would put this into practice:
• Be on time;
• Prepare for each interview;
• Have a clear job description and be able to articulate required outcomes;
• Ask questions and listen without interrupting;
• Share knowledge about what makes the company different.
Remember, you represent the brand when you are interviewing someone, so live the values and the culture in your interactions.
Last but not least, keep candidates informed during each stage of the process. Tell them what the process is up front, and provide personalized communication and constructive feedback both during and after the process. A personalized note or email, even if it is a rejection letter, goes a long way with a candidate.
Remember, your candidate is vulnerable, and when you go the extra mile to communicate with them, it can make the difference between a positive or negative experience. This can impact whether they think of you and your company in a positive or negative light. Wouldn't you rather they remember a positive experience that they can share versus a negative experience that could cause them to badmouth you and your company?
According to indeed, the key factors that contribute to a candidate having a positive experience with an interview or during the recruiting process include the following:
Image via Indeed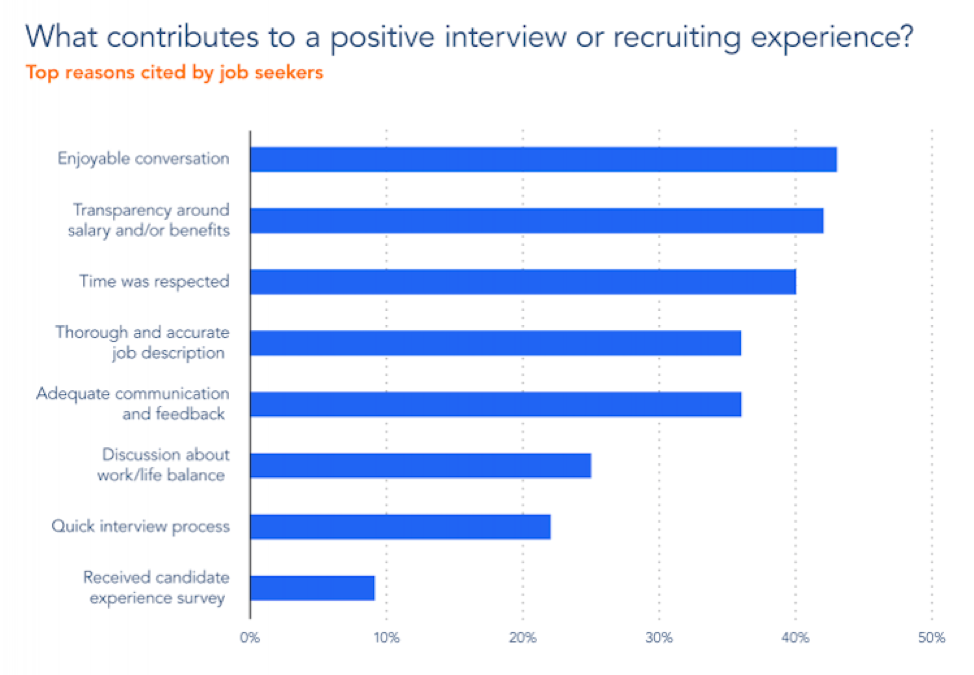 On the other hand, following are the factors that contribute to a negative interview or recruiting experience: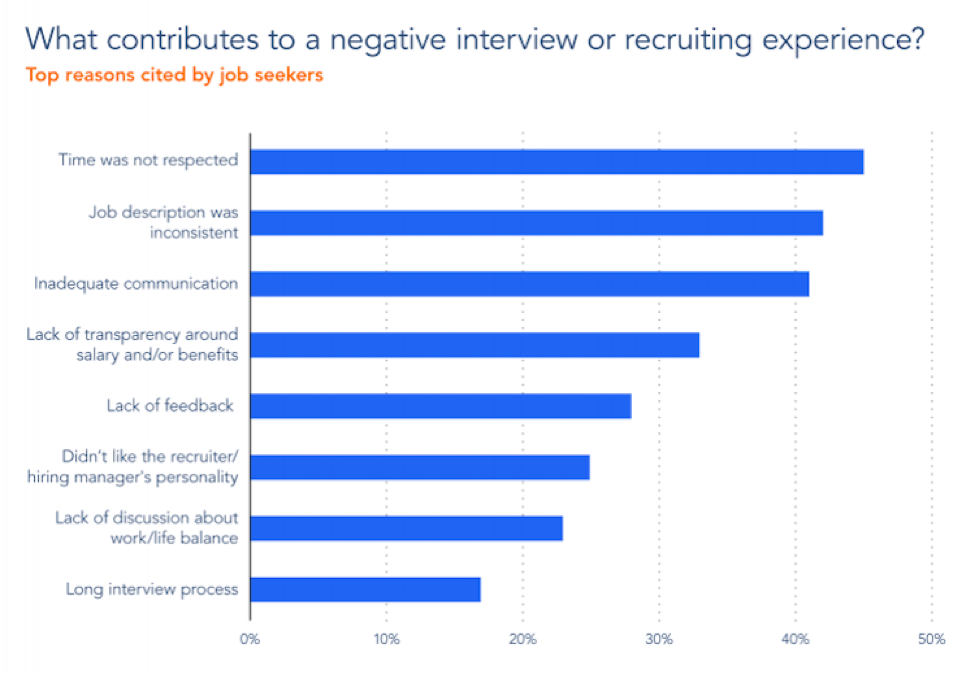 Remember, ensuring your candidates have a positive hiring experience can go a long way toward building a positive image for your brand and your company.
If you'd like help refining your candidate experience, please schedule a free 30-minute session with me at https://calendly.com/talentattractionexperts.